Quality Management System (QMS) ISO 13485 Certification
Maintain regulatory compliance by being ISO 13485 certified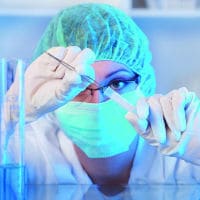 The ISO 13485 standard is an effective solution to meet the comprehensive requirements for a QMS. Adopting ISO 13485 provides a practical foundation for manufacturers to address the Medical Device Directives, regulations and responsibilities as well as demonstrating a commitment to the safety and quality of medical devices.
With over 150 BSI QMS assessors globally supported by BSI product experts, our ISO 13485 certificates are known and trusted in the medical device industry by authorities, suppliers and manufacturers around the world.
---
What is an ISO 13485 Quality Management System?
ISO 13485 is a stand-alone QMS standard, derived from the internationally recognized and accepted ISO 9000 quality management standard series. ISO 13485 adapts the ISO 9000 process-based model for a regulated medical device manufacturing environment. While ISO 13485 is based on the ISO 9001 process model concepts of Plan, Do, Check, Act, it is designed for regulatory compliance. It is more prescriptive in nature and requires a more thoroughly documented quality management system.
ISO 13485 was written to support medical device manufacturers in designing quality management systems that establish and maintain the effectiveness of their processes. It ensures the consistent design, development, production, installation, and delivery of medical devices that are safe for their intended purpose.
---
What are the benefits of being certified to ISO 13485?
Whether you are looking to operate internationally or expand locally, ISO 13485 Certification can help you improve overall performance, eliminate uncertainty, and widen market opportunities. Companies with this certification communicate a commitment to quality to both customers and regulators.
Increase access to more markets worldwide with certification
Outline how to review and improve processes across your organization
Increase efficiency, cut costs and monitor supply chain performance
Demonstrate that you produce safer and more effective medical devices
Meet regulatory requirements and customer expectations
---
ISO 13485, CMDR, FDA and CE marking services from a Notified Body
ISO 13485 is the best internationally-accepted model a medical device organization can implement to help demonstrate compliance to laws and regulations of the medical device industry. ISO 13485 is the quality management system standard accepted as the basis for CE marking medical devices under European Directives. Increasingly, ISO 13485 is being required, or is at least beneficial, in supporting regulations around the world, including the Health Canada Canadian Medical Device Regulations CMDCAS programme.
Although ISO 13485 certification is not a direct requirement for CE marking medical devices under the European Medical Device Directives, it is recognized as a harmonized standard by the European Commission. As one of the leading notified bodies for CE marking, we can support you on selecting the most efficient conformity assessment routes to achieve CE marking.